HR FUNCTION RELATED SOLUTIONS
Employee satisfaction is the sense of wellbeing that employees gain from their work and is the basis for every employee within every organization. The sense of wellbeing that employees experience influences several aspects of their work life, including commitment to the organization, job motivation, enjoyment in going to work and being a team player.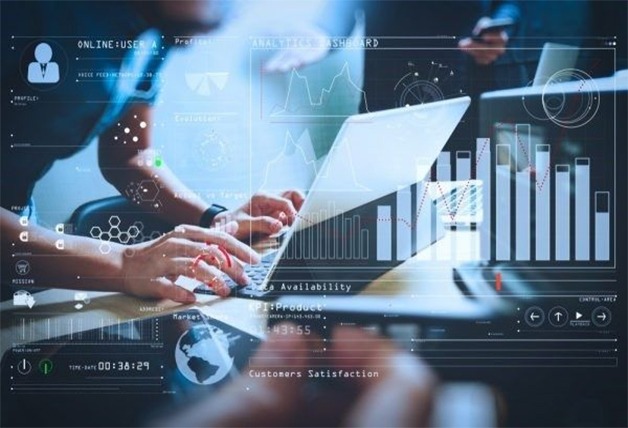 Employee satisfaction survey is a powerful survey that Human Resource Managers can use to understand the level of satisfaction of the employees. This survey provides management with a direction and know-how of how satisfied are its employees in the workplace and what are the probable measures they would need to take if the responses to the survey are not quite positive.
Employee Satisfaction surveys cans help organization to:
Assess level of satisfaction and loyalty amongst your employees
Determines aspects that have maximum impact on Employee Loyalty
Profiles the employees at risk of defection
Identifies your strength areas, which could be leveraged & areas that need to be fixed -Leadership, Processes & Policies, Communication.......to impact employees positively
Helps formulate initiatives / Action Plans
Further, an inter departmental survey (Internal Customer Survey) can also be incorporated in this to identify barriers/ issues faced by departments when dealing with each other. The objective of this study is to provide organizations with information that can be measured correctly, used completely and managed efficiently to improve internal departmental experiences. This will further help build internal synergies and align the organization in ultimately driving external customer satisfaction.
RAINIGN NEED ASSESSMENT STUDY
"Training Needs Assessment" (TNA) is the method of determining if a training need exists and, if it does, what training is required to fill the gap. TNA seeks to identify accurately the levels of the present situation in the target surveys, interview, observation, secondary data and/or workshop. The gap between the present status and desired status may indicate problems that in turn can be translated into a training need.
Training Need Assessment Helps the organization
Train the Right Employees, WithThe Right Approach
Prioritize Training Needs with The Highest Business Impact
Identify Tools and Methods You Never Considered Before
AchieveaGreater Return On Investment
Engage Staff in Continuous Learning And Development
Make Organizational Change an Easy Transition
TRAINING IMPACT ASSESSMENT STUDY
Trainingis the mechanism by which investment is made in ensuring competence and efficacy of employees. The results of training must, therefore, be measured/evaluated in the context of impact on your organization. A good place to begin is to ask: How do I know that the training resulted in benefits to the organization?
Training Impact Assessment is a process of measuring resultant outcomes or developmental changes consequent upon a training initiative. According to Stig Kjeldsen, "training impact assessment is concerned with the impact training can have on job performance and the influence the assessments can have on strengthening training programs and services."
A well executed Training Impact Assessment study helps to:
The Store Audit is a comprehensive tool for auditing almost anything at store. This can include:
Identify what the organization gained
Determine costs versus benefits of the gain
Mapeffectiveness of trainings provided to employee across key domains over a specified time span towards the holistic development of the training modules.
Check on hygiene factors of training (Product Knowledge),
Understand the points of low performance in trainings, Understand and bridge the GAP between Training offerings and Trainee requirements.
Identify the expectations/satisfaction of employees from the training.
Improve future training programs basis the results of the evaluation.
Prioritize improvement areas