Measuring, Managing and Improving Retail Stores
Shopper decisions change according to their experience in the retail stores; and for brands, retail is the most challenging channel to improve and maintain. How can brands manage this channel efficiently while maintaining thequality?
Answer to this is age old saying, "What can be measured can be managed". To improve the Channel effectiveness we need to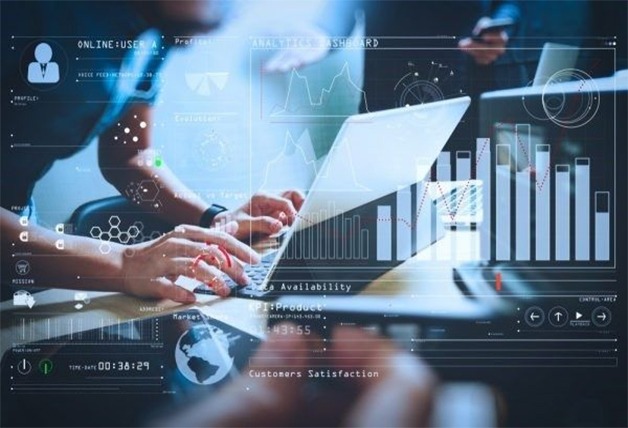 Mystery Audits
Mystery Audits are where Mystery Shopperfocuses on the store and staff compliance and gives you objective & subjective answers. It allows you to see the customer journey and all affecting factors from auditors' eyes.
Mystery Audits Provides an independent, unbiased and real time audit through a team of trained and unbiased auditors to evaluate service delivery in relation to predefined norms and identifies gaps if any.
The auditor (posing as a real customer) from target demographic visits your store, performs a pre-defined scenario specified by you, receives a service and shares her experience with pictures, raw answers, ratingsetc. Based on the information, a Store Performance Index is prepared which helps in identifying the improvement areas and ultimately planning the improvement of service quality. Key areas of performance measurement through Mystery Shopping are:
Exterior and Interior Signage
Store Hygiene / Cleanlinessand Store Ambiance
Employee Grooming
Employee Attitude and Behaviour
Employee Knowledge Level
Overall Experience
Mystery should be conducted at regular intervals to see the improvement trends across your stores to better evaluate their performance.
Mystery Audits can be performed at:
Customer Support touch-points e.g. Call Centre , After Sales service
Physical Audits e.g. Sales experience at Retail stores
Price Audits
Online Audits e.g. in the ecommerce space to evaluate Delivery times and other services
Feedback Audit
In some cases the Mystery Audits can be carried out and feedback can be shared with the Store Manager / Staff immediately after the Audits. Such audits are known as Feedback Audits. This audit mechanism ensures that the non-conformance parameters are immediately addressed and also there is no scope of contesting / declining the audit parameters.
STORE AUDIT
On the other hand,Store Auditsolution can be executed when there is a new campaign, and it focuses on general observations about your marketing compliance and status of the store overall. It maps the path-to-purchase experience of the shoppers (visitors or your customers) visiting your store.
Store Audit allows you foronly auditing your in-store execution regarding your trade marketing activities[marketing materials, POPs], planogram compliance, stock-outs, and cleaning.
Store Audit is mostly getting conducted seasonally, for you to audit your activities before a mass marketing campaign is coming. On your product launches and seasonal marketing campaigns, it isa suggested practice to conduct since you will be sure that you are 100% ready for your service.
The Store Audit is a comprehensive tool for auditing almost anything at store. This can include:
The Store Audit is a comprehensive tool for auditing almost anything at store. This can include:
Product displays: locations, share of facings, share of variants
Visibility of VM, POS material: location, quantity, condition of material etc.
Purity checks: for special displays, kiosks, gondolas
Service quality delivery: for product demos, query handling, staff attitude, billing procedures etc.
Store ambience: cleanliness, decor, lighting, air-conditioning, music, seating facilities etc.
CONSUMER BEHAVIOUR AND SHOPPER PERCEPTIONS: SALES EFFECTIVENESS
Consumer behavior is very dynamic and the Technological disruptions / COVID-19 has significantly impacted how, where, when and why Shoppers shop. To target the evolving shoppersyou needupdated, fast and flexibletools to understand the changing shopper behavior.It is very important to be at pace with the Shoppers changing needs, experiences, attitudes and behaviors.
Effective shopper marketing relies on understanding customers' behaviors and preferences. The factors which influence shoppers in their purchase decisions are most important and effective management of these factors can drive growth.
PRC can help business with customer activation being shopper-friendly, so that they can enhance their marketing approach at retail.PRC can help in understanding the factorsthat influence purchase decisions and ultimately guiding price and trade promotion strategies.
Further learning the factors only will not suffice as the action needs to be prioritized. Hence it is equally important to measure each of these in-store variables and their impact on sales volume.PRC can helpfind answers to the following:
What factors are most important while making purchase decisions
Consumerattitudesand preferencestoward grocery shopping, planning and deal-seeking
What factors influence channel / place of shopping
Price Awareness Levelsand Sensitivity to promotions
How does COVID impacted shopping baskets